Transport Company in Las Vegas, NV
Vegas Charter Tours is your sightseeing tour agency, taking you to exciting destinations throughout Las Vegas, even as far as San Diego, San Francisco and Los Angeles, CA, as well as the Grand Canyon and historic sights.
We'll create the perfect charter experience for you, whether you want to shop, see the sights or visit a historic landmark. Book today!
Contact Us Today! The Best Way to see Vegas!
We customize every trip and are familiar with all the major destinations throughout Nevada, including Las Vegas, the Grand Canyon and many more locales.
Learn More
Take the Tour of a Lifetime
Las Vegas is a lively city with a lot to do and see. The last thing you want to do is spend time tied up in traffic or trying to figure out how to get to where you want to go. Don't waste time getting there—enjoy the destinations, sights and activities you're looking forward to and let Vegas Charter Tours handle the transportation services in Las Vegas, NV!
Since 2012, we have facilitated hundreds of successful tours for families, businesses and large groups. Whether you're ready to hit the strip for some shopping, want to catch a glimpse of the iconic Welcome to Las Vegas sign or have a different destination in mind, we'll arrange everything to make sure you have a great experience.
Our tours aren't just limited to the city limits, either! Let us take you to the Grand Canyon or even as far as California for a day trip. We promise you'll always ride in comfort and that your experience will be an exceptional one.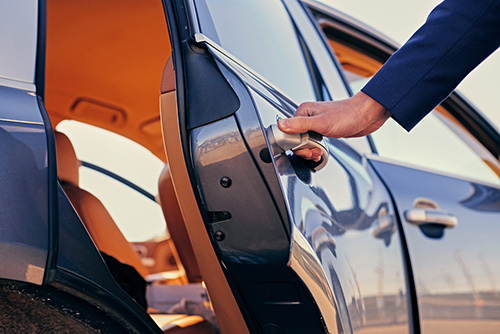 See the Sights
Want to check out the historic sights? Ready to hit the town for a shopping spree?
Whatever your perfect experience is, count on Vegas Charter Tours to make it a reality. Book with us today!
We manage all your ground transportation, activities, and tours when you and your group /clients visit fabulous Las Vegas
As a transport company in Las Vegas, NV, we're also able to arrange general transportation. If you're traveling with a larger group or need to get to one of the region's many airports, schedule us to get you there. We'll make sure you arrive on time, safely and in-style!
From the airport to one of Las Vegas' many historic destinations, Vegas Charter Tours will take you there.
We respond to your needs promptly and will always go above and beyond to make sure you get the tour you deserve. All of our guides are licensed and certified.
We can provide luxury transportation if requested, including Mercedes, Range Rover and BMW vehicles.
We require booking a minimum of one week in advance. This allows us to make sure all the details of your itinerary are perfect!
We accept all forms of payment, including check. Checks must be received 30+ days prior to your tour.
Locally -Owned & -Operated
Proudly providing top service transportation to the following areas:
Las Vegas, NV
Summerlin NV
Laughlin, NV
Boulder City, NV
North Las Vegas, NV
Henderson, NV